Plastics: Challenges and Potential
Wednesday, December 6, 2023 | 5:30pm-8pm EST
Science History Institute and Online
Register to Attend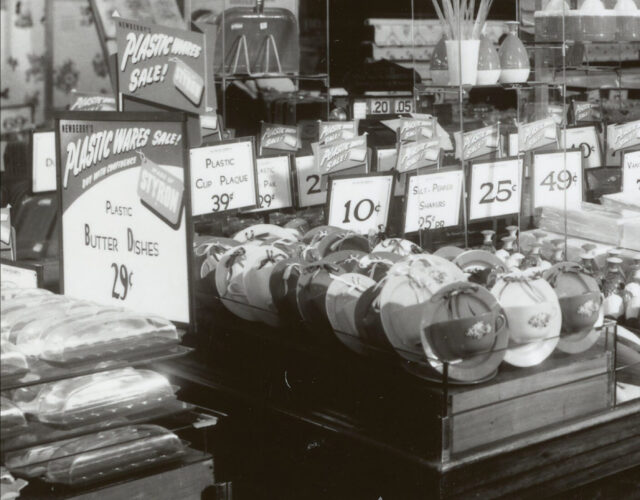 Synthetic plastics—once heralded as the materials of the future—are now recognized as a growing environmental threat. But when did our wonder and excitement about plastic products transform into anxiety and doubt?
When Did Plastics Become a Problem?
Join us for a lively panel discussion featuring expert speakers who will explore this question by examining the history of plastics, sharing local and global perspectives, and presenting inspiring contemporary case studies that approach the promise and perils of plastics in new and innovative ways. Moderated by Roger Turner, the Institute's curator of instruments and artifacts, this dynamic and interactive event will give you new perspectives on the shifting world of plastics—and the future of your everyday environment—from plastics circularity in healthcare and changing modes of recycling, to global plastics industry collaborations and beyond.
Part of our new Science and Society speaker series, this event is presented in collaboration with the T. T. Chao Symposium on Innovation and the Organization of American States.
Panelists
Maurice M. Sampson II, Clean Water Action
Mona Webber, University of the West Indies
About the T. T. Chao Symposium on Innovation
The T. T. Chao Symposium on Innovation explores, celebrates, and encourages innovation and sustainability in the chemical sciences. It brings together established and emerging leaders in the technical, entrepreneurial, healthcare, and policy arenas to share innovative ideas that impact our world. This annual symposium is made possible by a gift from the Ting Tsung and Wei Fong Chao Foundation in Houston, Texas.
About Science and Society
Our Science and Society speaker series explores the history of science embedded in our everyday lives. We invite scientists, historians, policymakers, and educators for engaging, in-depth conversations that expand our perspectives. Program formats include lectures, interviews, roundtables, and book launches. Science and Society events are curated for an adult audience, fostering curiosity, conversation, and interactivity. Each evening concludes with a free reception with the speakers.
---
Featured image: Plastic wares sales display featuring Dow Styron, 1949.
More events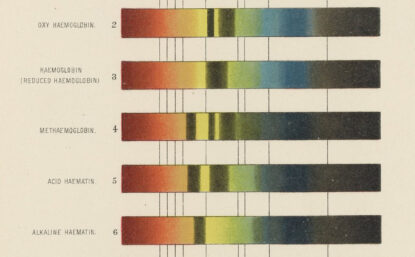 Join us in our museum EVERY SATURDAY for a family-friendly program that highlights strange and surprising stories from the history of science!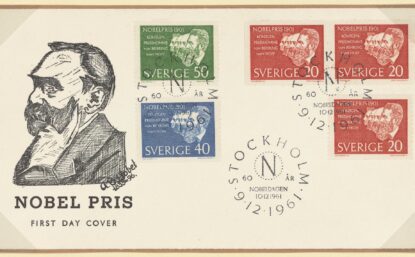 In this course Roger Turner will show how the Nobel Prize can be an entry point for more inclusive stories about the people who work in science.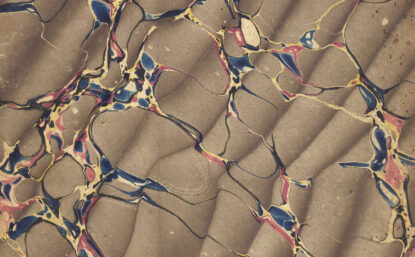 Historians and social scientists of science, technology, and medicine discuss their collaborative work to develop and deploy "embedded connections" in the humanities and STEM fields.