Science History Institute Debuts 'Mechanochemistry: The Science of Crush' Digital Exhibition
Visitors can explore how this ancient technique of transforming materials is still central to our lives today.
May 26, 2021
The Science History Institute is pleased to announce the debut of Mechanochemistry: The Science of Crush, a new digital exhibition featured on Google Arts & Culture. Produced in conjunction with the National Science Foundation's Center for the Mechanical Control of Chemistry at Texas A&M University, this playful online experience explores how people have transformed matter by crushing, from ancient grains to contemporary chemistry. Colorful, historic paintings illustrate how alchemists, artists, and pharmacists used mortars and pestles during the Renaissance. Humorous video and audio elements bring the history of science to life.
Visitors will learn about unusual crushing techniques such as trituration and extrusion, as well as how noted scientists like Michael Faraday used mechanical force to initiate chemical reactions. The exhibition ends by showing how research into the science of crush may lead to greener chemistry, requiring less energy use and fewer toxic chemicals in the future.
Funding for this exhibition was provided by the NSF Center for the Mechanical Control of Chemistry under NSF Grant #CHE-2023644, and Texas A&M University.
About the Center for the Mechanical Control of Chemistry
The NSF Center for the Mechanical Control of Chemistry (CMCC) is a team of chemists and engineers studying how the precise application of mechanical forces can be used to alter chemical reaction rates and pathways at surfaces and interfaces. As a Center for Chemical Innovation funded by the National Science Foundation, the CMCC brings together researchers with diverse expertise to support high risk, transformative science to energize the chemistry research community to take on grand challenges and to creatively engage the public in science while integrating research with education both internally and through multiple outreach activities.
---
Image: C.C. Dennis Using Mortar and Pestle at Dearborn Laboratory, circa 1924. Science History Institute.
More Press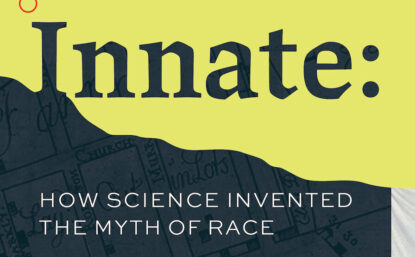 The podcast and magazine project explores the historical roots and persistent legacies of racism in American science and medicine.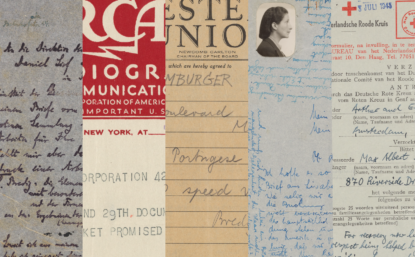 'Science and Survival' features enlarged reproductions of photographs and telegrams rescued from Nazi-occupied Germany installed on the façade of the Institute's Old City building.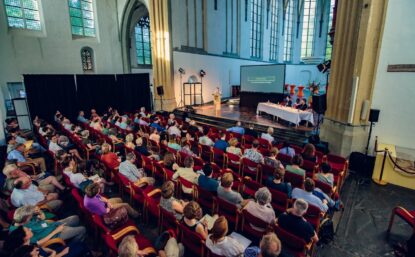 The dual collaboration between a public-facing organization and a university is the first of its kind for the society.