Science History Institute Welcomes 3 New Board Members
Business, technology, and pharmaceutical leaders Michael DeSimone, John Henry, and Catherine Sohn will help support the Institute's mission and strengthen our industry relationships.
June 14, 2023
The Science History Institute is pleased to welcome three new members to our Board of Directors: Michael A. DeSimone (above left), president and CEO of DeSimone Group Investments; John Henry (above center), founder, chairman, and CEO of Chariot Companies and Grace3 Technologies; and Catherine Angell Sohn (above right), president of Sohn Health Strategies and former senior vice president of worldwide business development at GlaxoSmithKline.
DeSimone, Henry, and Sohn join a distinguished list of scientists, engineers, academics, entrepreneurs, and other industry professionals from a broad range of organizations that includes Institute president and CEO David Cole. Chaired by Listowel Inc. president Lewis Gasorek, the Board of Directors is charged with fiduciary and policy oversight.
About Michael DeSimone
Michael DeSimone owns and operates DeSimone Group Investments, a family-run investment firm that helps start-ups and operating companies develop and bring to market electrical and mechanically engineered products, primarily within the transportation sector.
He was previously the president and CEO of DeSimone Cadillac Company and DeSimone BMW Ltd., leading the New Jersey-based dealerships for 20 years. From 2002 through 2009, he owned and operated DeSimone Motorsport, a full-service motorcycle dealership operating as a franchisee for BMW, Ducati, Victory, and Triumph brands. Other partner companies have included a full-service marketing agency and a music distribution company.
DeSimone has served on the boards of several regional charities, including three years as chairman of the South Jersey Red Cross Board. He has also held positions on the General Motors National Dealer Marketing Advisory Board, the Cadillac National Dealer Marketing Advisory Board, and the National Automobile Dealers Association IT Committee.
DeSimone has earned numerous awards through his franchise operations for his business acumen and holds a BA in history and business management from The Kings College New York.
About John Henry
John Henry is a social entrepreneur and business leader with a long record of success creating new strategies, products, and solutions that meet societal needs or serve overlooked markets. He is the founder, chairman, and CEO of Chariot Companies, a diversified social impact investment company, and Grace3 Technologies, a specialized network and critical communications integration firm that delivers reliable and persistent connectivity and infrastructure to support law enforcement, public safety, military, and business enterprises. Grace3 is also a nationally certified minority-owned business.
Over the years, Henry has developed a real estate portfolio exceeding 10,000 multifamily units and over three million square feet of commercial space. He has syndicated over $500 million in low-income housing tax credits to develop more than 6,000 affordable apartments. As a public finance and commercial real estate attorney, he was counsel for one of the largest privately held owners of super-regional and regional malls in the country and served as bond counsel for the District of Columbia and other municipalities.
Henry has received numerous honors for his business, educational, and civic activities, including the Energy Star for Excellence in Energy Efficient Affordable Housing Award from the U.S. Department of Housing and Urban Development and the U.S. Department of Energy; the Developer of the Year Award from EarthCraft of Virginia, Multifamily Division; the Housing Achievement Award from the South Carolina State Housing Finance Agency; and the Innovator's Award from the Charleston Regional Business Journal.
Henry currently serves on the boards of the National Black Empowerment Council, the Philadelphia Green Capital Corporation, and the Mercersburg Academy, North10 Philadelphia. He is also a member of the Advisory Board of the University of Pennsylvania's Graduate School of Education. He holds a BA in history and political science from Bucknell University and earned a JD from Washington & Lee University School of Law.
About Catherine Angell Sohn
Catherine Sohn is president of Sohn Health Strategies and has 30 years of biopharmaceutical leadership and operational experience. She serves as an advisor to CEOs of emerging companies on strategy, product development, and commercialization of new medicines and vaccines; on partnerships with other biopharma and biotech companies; and on culture and talent development. Additionally, she is a member of the Board of Directors at Jazz Pharmaceuticals, Axcella Therapeutics, Altimmune, and Maze Therapeutics. She is also an adjunct professor at the University of California, San Francisco (UCSF), her alma mater.
In 2010 Sohn retired from GlaxoSmithKline, where she was senior vice president of worldwide business development and a member of the global executive committee in the company's Consumer Healthcare division. She led U.S. and global transactions, including the $1 billion acquisition and integration of Block Drug Company and the $500 million acquisition and integration of CNS, Inc.
She also served as vice president of worldwide strategic product development at SmithKline Beecham, responsible for the global launch of congestive heart failure drug, Coreg, which became a $1 billion indication. Sohn also led the launch of the company's first vaccine in the U.S. and helped shape the global vaccine portfolio pipeline as a member of the International Vaccine Steering Committee.
She previously served on the Health Advisory Board at Johns Hopkins Bloomberg School of Public Health and on the UCSF School of Pharmacy's Board of Overseers. Sohn is the recipient of numerous industry and academic honors, including the 2000 UCSF Distinguished Alumnus of the Year Award, the 2003 Woman of the Year Award from the Healthcare Businesswomen's Association, the 2009 Licensing Executive Society's Frank Barnes Mentoring Award, and the 2012 HBAEuroExcellence Award. A longtime diversity, equity, and inclusion advocate, she also earned a 2016 PharmaVoice 100 Award and was named one of the "most inspiring people in the life sciences industry."
Sohn began her career at Smith, Kline & French in the pharmaceutical company's Medical Affairs Anti-Infective group after four years as an assistant professor at the Philadelphia College of Pharmacy. She earned a PharmD from UCSF and received business certificates from Harvard, Wharton, and UC Berkeley School of Law.
More News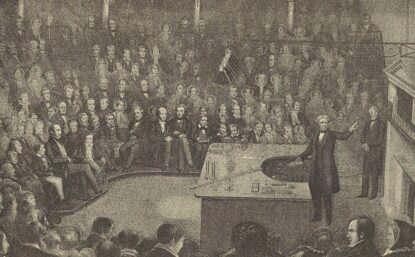 Nobel laureate Roald Hoffmann kicks off this engaging program with a talk on November 16, followed by an expert panel discussion on plastics on December 6.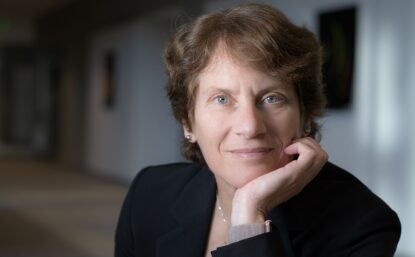 Q&A session, award presentation, and reception to follow Stanford professor's 'Sweet Revenge on Cancer' talk being held October 17.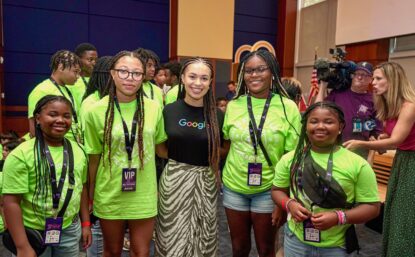 Drones, robotics, and Google's Be Internet Awesome online safety program top list of tools and technologies experienced by more than 200 Philadelphia students at STEM event.