Dow R&D Fellow Kaoru Aou to Receive 20th Annual SCI Gordon E. Moore Medal
Groundbreaking polyurethane researcher to be honored by the Society of Chemical Industry and the Science History Institute during Innovation Day on September 12 in Philadelphia.
June 9, 2023
The Society of Chemical Industry (SCI) America has announced that Kaoru Aou, PhD is the recipient of the 20th annual SCI Gordon E. Moore Medal. This prestigious award recognizes early-career success in innovation, as reflected both in market impact and improvement to quality of life. Aou will receive the Moore Medal at a luncheon in his honor during this year's Innovation Day, an annual event hosted jointly by SCI and the Science History Institute. Innovation Day 2023 will be held on September 12 at the Institute's headquarters in Philadelphia.
"Kaoru Aou's research at Dow has led to breakthroughs in the fundamental science of polyurethanes," said Frank Bozich, president and CEO of Trinseo and chair of SCI America. "This extraordinary work was followed by another breakthrough in applied chemistry—certainly once in a century for polyurethanes and likely for chemistry—which led to a new thermoset PU resin market. These are incredible accomplishments."
Aou's advancements required multidisciplinary expertise in chemical synthesis, material science, analytical chemistry, and engineering. His innovations bridged the research continuum from ideation to product production at a commercial scale. Collectively, Aou's discoveries and related developments have led to three areas of application with more than $300M in new product sales since launch.
The market impact goes beyond Dow and has enabled customers to accelerate emerging products such as bed-in-a-box, more sustainable products like single-material mattress solutions that are easier to recycle by eliminating moisture or heat management layers, and more sustainable processes such as shale gas.
"This notable award presented to Kaoru recognizes the exemplary contributions he has made to the science and development of polyurethanes that have had a significant commercial impact," said Sarah Eckersley, vice president of Polyurethanes R&D at Dow. "His ardent curiosity and collaborative spirit have led to accomplishments that Dow and the Global R&D organization is proud of."
About Kaoru Aou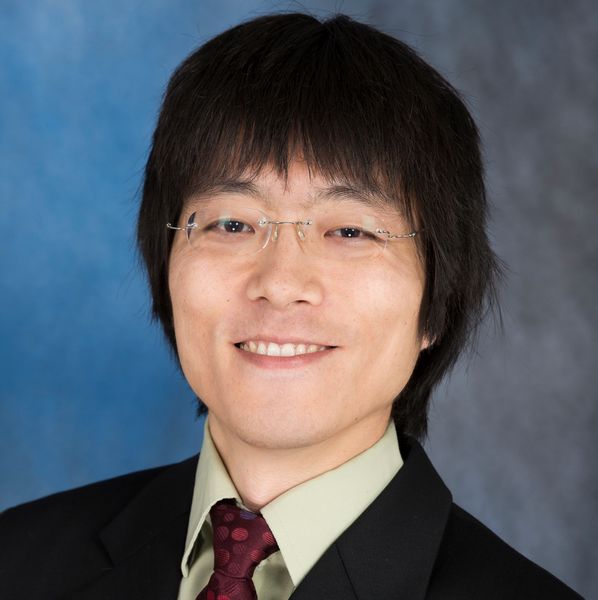 Kaoru Aou is a Research and Development Fellow in Dow's Polyurethanes Product R&D business. His work centers around the development of new products and applications using polyurethanes. He has led the development and commercialization of several polyurethanes technologies in markets that include the consumer comfort space and oil and gas. He has recently been focused on the automotive industry, particularly around innovative thermosets needed for the rapidly growing electric vehicle segment.
Aou is a Dow-certified Six Sigma Black Belt, has been granted 21 U.S. patents, given 20 external publications/presentations, including peer-reviewed academic publications, and produced more than 150 internal company reports.
He has been recognized with several individual and team awards, including the 2014 Dow Gulf Coast Scientists Excellence in Science Award; the 2014 CPI Innovation Award for the TERAFORCE™ Polyurethane resin-coating technology for silica sand proppants in hydraulic fracturing; the 2016 Best Presentation Award from the Center for the Polyurethanes Industry for the VORA Zzz™ High Air Flow Viscoelastic Foam technology; the 2018 ACS Brazosport Local Section Volunteer of the Year Award; the 2019 Society of Asian Scientists and Engineers Professional Achievement Award; and the R&D 100 Award in 2014, 2017, and 2018 from R&D Magazine.
In 2018 Aou was invited by the National Academy of Engineering as one of 30 early-career U.S.-based researchers to the Japan/America Frontier of Engineering Symposium. He was one of 45 scientists in chemistry inducted as a 2022 American Chemical Society Fellow.
Aou received his BS in chemical engineering from the Massachusetts Institute of Technology and his MS and PhD degrees in polymer science and engineering at the University of Massachusetts Amherst. He joined Dow in 2007 and started his career in the Polyurethanes Product R&D organization. Prior to Dow, he worked at G.E. Plastics Japan (now part of SABIC) as a summer intern in 1999 and at 3M Germany for a six-month Praktikant program in 2000. He served as treasurer of the Brazosport Local Section of the ACS from 2009 to 2018. He continues to serve as a journal peer reviewer (referee) since 2008 for the journals Polymer (Elsevier) and Macromolecules (ACS).
About the SCI Gordon E. Moore Medal
The Society of Chemical Industry America established the SCI America Gordon E. Moore Medal as the premier recognition for early-career success in innovation, as reflected both in market impact and improvement to the quality of life. By highlighting extraordinary individuals and their work, SCI aims to promote public understanding of research and development in the modern chemical industries, enhance the interest of students in applied chemistry by providing role models, and emphasize the role of creative research in the global economy. The award is named after chemist Gordon E. Moore, the Intel Corporation cofounder who was a longtime member of our Board of Advisors.
About the Society of Chemical Industry
Launched in 1894, SCI America is part of the Society of Chemical Industry's international organization. It provides a unique networking forum for chemical industry leaders, industrial scientists, and technologists to exchange new business ideas and best practices. It celebrates achievement to promote public awareness of the contributions of industrial chemistry and inspires students to enter technical careers. SCI America also offers its members the opportunity to become part of its growing network by participating in its annual Innovation Day, where young industry leaders come together to celebrate innovation in the chemical industry and to seek solutions for tomorrow's challenges. SCI America events are managed by the Science History Institute. The Gordon E. Moore award luncheon is the centerpiece of Innovation Day, a day to explore chemical research and breakthrough innovations.
More News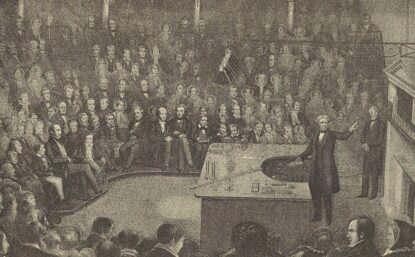 Nobel laureate Roald Hoffmann kicks off this engaging program with a talk on November 16, followed by an expert panel discussion on plastics on December 6.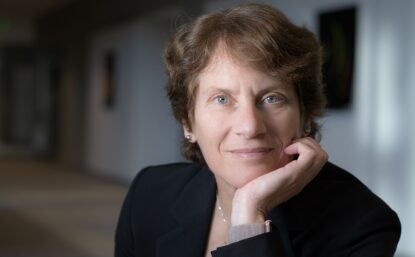 Q&A session, award presentation, and reception to follow Stanford professor's 'Sweet Revenge on Cancer' talk being held October 17.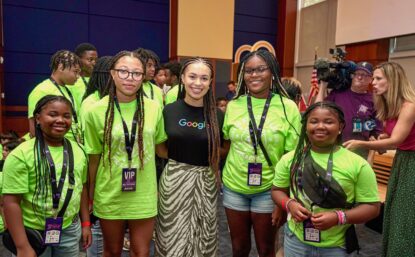 Drones, robotics, and Google's Be Internet Awesome online safety program top list of tools and technologies experienced by more than 200 Philadelphia students at STEM event.