Emory University's Dennis Liotta to Receive 2022 SCI Perkin Medal
The prestigious award will be presented as part of the Institute's annual Innovation Day program on September 13.
March 17, 2022
The Science History Institute is pleased to announce that Emory University's Dennis Liotta will receive the 2022 SCI Perkin Medal, the highest honor in the United States for achievement in industrial chemistry. The prestigious award will be presented by the Society of Chemical Industry (SCI) as part of Innovation Day, a program that explores chemical research and breakthrough innovations. Cohosted with SCI since 2004, this year's Innovation Day is a hybrid event that will take place both in person and online on September 13, 2022.
Liotta, who serves as the executive director of the Emory Institute for Drug Development and is the Samuel Candler Dobbs Professor in the Department of Chemistry at Emory University, will be feted at a dinner being held in his honor at the Hyatt at the Bellevue in Philadelphia.
"Dr. Liotta's work has directly impacted the lives of millions of individuals around the world living with HIV/AIDS. His discovery of emtricitabine and lamivudine was pivotal in changing the tide of the AIDS epidemic," said John Paro, chair and CEO of Hallstar and chair of SCI America. "In the past 20 years he has continued to make contributions to the biopharmaceutical sector, with his research playing a role in many lifesaving therapies."
In addition to SCI and the Science History Institute, the Perkin Medal selection committee comprises chairs or presidents of the American Chemical Society and the American Institute of Chemical Engineers. Each organization noted Liotta's groundbreaking research in the biopharmaceutical space and work with antivirals in relation to HIV/AIDS and other viruses such as hepatitis B and SARS-CoV2. His founding of both the Emory Institute for Drug Development (EIDD) and the Drug Innovation Ventures at Emory (DRIVE) has resulted in significant output of research and a mentorship pipeline.
The committee also noted his many commercial accomplishments to bring drugs to market through his various companies. His most recent accomplishment is the approval of molnupiravir, a remarkable drug that was developed by EIDD/DRIVE to combat multiple viral diseases and that has recently received Emergency Use Authorization (EUA) in the United States and the U.K. for treating COVID-19 patients.
About Dennis Liotta
Dennis Liotta serves as executive director of the Emory Institute for Drug Development and is the Samuel Candler Dobbs Professor in the Department of Chemistry at Emory University. He is recognized as one of the premier discoverers of novel therapeutics in the United States, having been the inventor of record for several clinically important antivirals and associated with the invention of 10 FDA approved therapeutics.
Liotta's research has focused on the discovery and development of antiviral, anticancer, and anti-inflammatory therapeutic agents. He is one of the leaders of the Emory research team that discovered the antiviral drug Emtriva (emtricitabine), which was approved for treating HIV in July 2003 and is now used by more than 90 percent of HIV/AIDS patients in the United States, and by thousands more around the globe. Emtriva is a component of the triple combination therapy, Atripla, which is now universally accepted as the drug combination of choice for treating HIV-infected patients. In addition, he is the inventor of record for several antivirals, including Epivir, Reverset, Racivir, and Elvucitabine. Other medicinal inventions generated by Liotta's lab over the years include therapies for everything from cancer and rheumatoid arthritis to hepatitis B.
Liotta joined Emory in 1976. He is the author of over 230 research publications and more than 70 issued U.S. patents. He has also supervised numerous postdoctoral and graduate students, and has received several teaching awards, including Emory University's Thomas Jefferson Award, the school's highest faculty honor. He is a fellow of both the American Association for the Advancement of Science and the American Chemical Society. Liotta was elected to the National Academy of Inventors in 2014 and the Medicinal Chemistry Hall of Fame in 2010. He also is the codirector of the Republic of South Africa Drug Discovery Training Program and a member of the Discovery and Developmental Therapeutics Research Program at Winship.
About the Society of Chemical Industry Perkin Medal
The annual award is recognized as the highest honor given for outstanding work in applied chemistry in the United States. It commemorates the discovery of the first synthetic dye (the so-called Perkin mauve) by Sir William Henry Perkin in 1856. This discovery was a significant step forward in organic chemistry that led to the birth of a major segment of the chemical industry. The SCI Perkin Medal was first awarded to Sir William at a banquet held by the SCI in New York in 1906. Since then, more than 100 such awards have been given to notable scientists.
About the Society of Chemical Industry
Launched in 1894, SCI America is part of the Society of Chemical Industry's international organization. It provides a unique networking forum for chemical industry leaders, industrial scientists, and technologists to exchange new business ideas and best practices. It celebrates achievement to promote public awareness of the contributions of industrial chemistry and inspires students to enter technical careers.
More News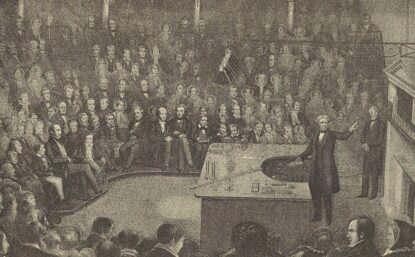 Nobel laureate Roald Hoffmann kicks off this engaging program with a talk on November 16, followed by an expert panel discussion on plastics on December 6.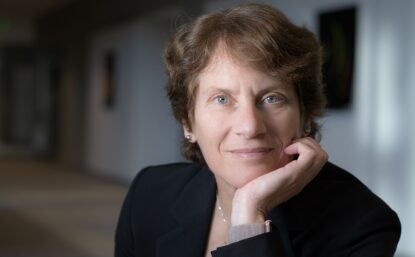 Q&A session, award presentation, and reception to follow Stanford professor's 'Sweet Revenge on Cancer' talk being held October 17.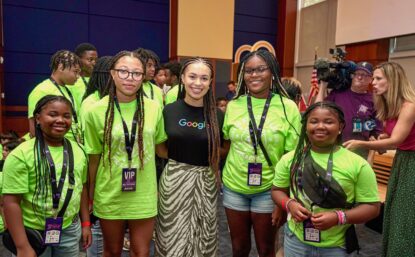 Drones, robotics, and Google's Be Internet Awesome online safety program top list of tools and technologies experienced by more than 200 Philadelphia students at STEM event.