Institute's 'Downstream' Exhibition Receives PA Museums Award
Annual awards program recognizes special achievements of museums and historical organizations across Pennsylvania.
April 4, 2022
The Science History Institute is proud to announce that our Downstream exhibition has received a 2022 Institutional Achievement Award from PA Museums. The Institute is among 13 museums and historical organizations from across the Commonwealth of Pennsylvania to earn this prestigious honor from the statewide membership association. Winners will be recognized during PA Museums' virtual conference being held April 25–29.
"We are delighted to receive this award," said museum director Erin McLeary. "'Downstream' is a timely exhibition that explores the past, present, and future of water protection. We're thrilled that PA Museums has recognized our work and appreciate its support of the public history of science."
Downstream takes visitors on a watery journey through history and science, exploring more than 200 years of water analysis and protection in the United States. Called a "must-see" by the Philadelphia Inquirer, the exhibition offers a fresh perspective on our understanding of how water moves, what it carries, the ways it can be threatened, and our choices for how to protect it. Downstream is on view through July 31, 2023.
Named one of Philadelphia's best museums by Condé Nast Traveler, the Science History Institute is located at 315 Chestnut Street in the heart of Old City. Admission is always free and no advance tickets are required.
About PA Museum
PA Museums is Pennsylvania's statewide museum association with 350 members across the Commonwealth. PA Museums' membership includes museums and historical organizations of many types and sizes. In addition to providing professional development opportunities for museum professionals, the organization also leads advocacy campaigns on behalf of the museum community.
More News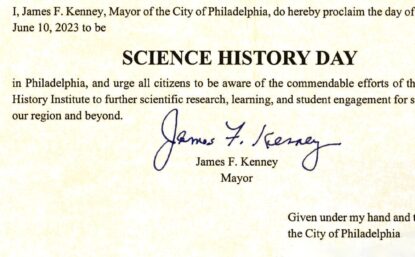 Official proclamation invites the public to join the Institute for 'Curious Histories Fest: A Taste of Water,' a free, daylong celebration focused on the science and history of water.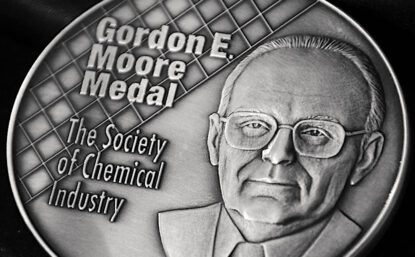 The Intel cofounder passed away March 24, 2023, at the age of 94.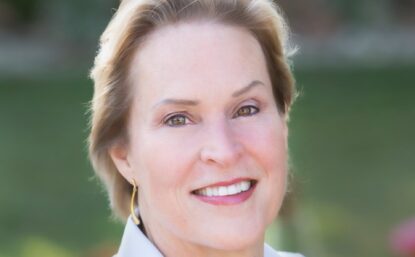 The Caltech professor and Ullyot lecturer will receive the prestigious award as part of the Institute's Innovation Day conference on September 12.